Our two student societies, Material Advantage and Keramos, provide MatSE students with excellent ways to connect with their peers, network with professionals on the national and global scales, gain invaluable mentorship opportunities, and create friendships and memories that last a lifetime. Explore all that awaits you in your Illinois journey.
Material Advantage
The premiere MatSE undergraduate student organization is Material Advantage. Membership in Material Advantage provides students with opportunities for scholarships and networking on a national level and much more. Check out all this stellar group has to offer.
Build Your Professional Network
Once you've joined Material Advantage, you'll receive automatic enrollment in four highly recognized professional societies, including:
You'll also have opportunities to travel with fellow MA members to annual national conferences, where you'll meet and network with peers and professionals from all around the world.
Each semester, MA also holds industry talks hosted by MatSE alumni who share their ground-breaking efforts in the field. Last year's chats included Intel's Dan Bergstrom, an engineering manager and '97 alumnus, and Garmin's Kyle McKillop, a color, materials and finish engineer and '18 alumnus.
You'll get the chance to connect with upperclassmen through the student-led mentorship program. Launched by students, this program began during the COVID-19 pandemic as a way for students to keep in touch. Today, it has evolved into a social scene with homework meetups, picnics on the quad and much more.
Create Memories for a Lifetime
As a member of Material Advantage, you'll be part of creating MatSE's social scene. General meetings provide an informal setting for you to get to know your peers, but so much of MA's fun takes place during group outings. Past events and activities include:
Apple picking at Curtis Apple Orchard
Bowling
Campfires and hayrides at Miner Farms
MatSE Friendsgiving
Mini golfing
Paintballing
Keramos
The Illinois chapter of this national professional ceramic engineering fraternity offers MatSE students countless professional development opportunities. Keramos is also a great way to connect with your peers and create lasting memories. Explore below to see all awaits you in Keramos.
Membership to Keramos is available to MatSE undergraduate students who have at least a sophomore standing and a GPA of 3.0 at the time of initiation.
Each week Keramos hosts the Play with Clay event in the basement of the Ceramics Building. This event is open to all MatSE students. Here Illinois students get creative in learning the different ceramic processing techniques. Get your glaze on each Thursday of the fall and spring semesters from 5:30 to 6:30 p.m.
Foster a sense of community
Kayla Huang, MatSE undergraduate and president of Materials Advantage, pens a blog detailing how the student organization has enhanced her Illini journey, providing her unique opportunities and a wonderful sense of community.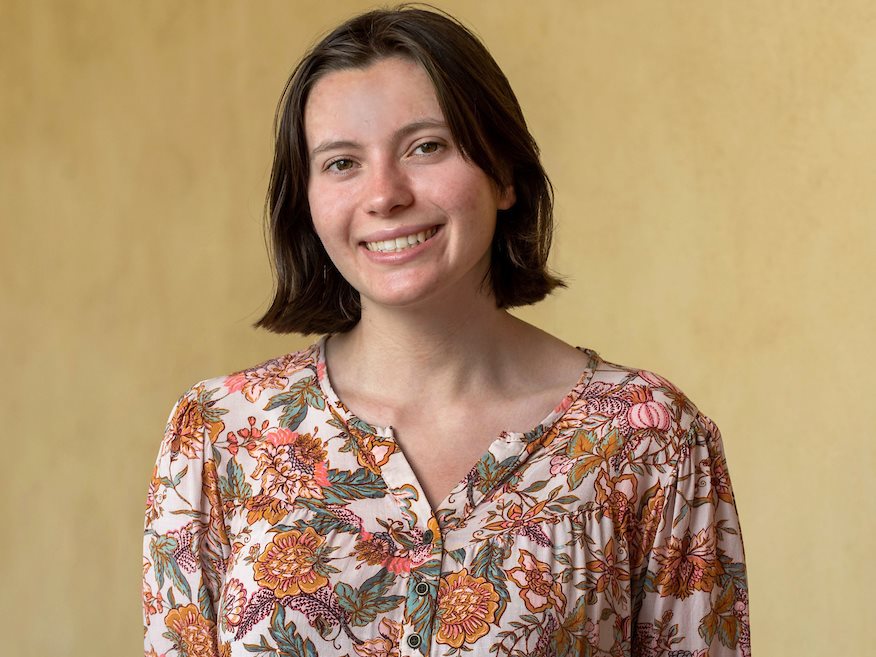 Grow professionally, gain life-long friendships
Kira Martin, MatSE undergraduate and Keramos president, shares how her involvement in the student organization is strengthening her professional development, building her network and securing her life-long friendships.