Tomorrow doesn't invent itself. In MatSE's Senior Design course, seniors answer real-world problems with materials-based solutions. The capstone course places undergrads in teams to collaboratively flex the culmination of their materials science know-how.
Unique to the course is its industry mentorship from experts in the field. It's critical for companies to train the next generation of engineers to be well-grounded, have problem-solving skills and know the basic science that they'll need to apply in their careers.
This opens up a window for us to insert our knowledge and try to think about what's the use of our knowledge. This is quite important for our future career, because ultimately, all of these things we have done should be used to solve technical questions in this world, so this is like a chance for our first step.
— Xianyang Chen ('23)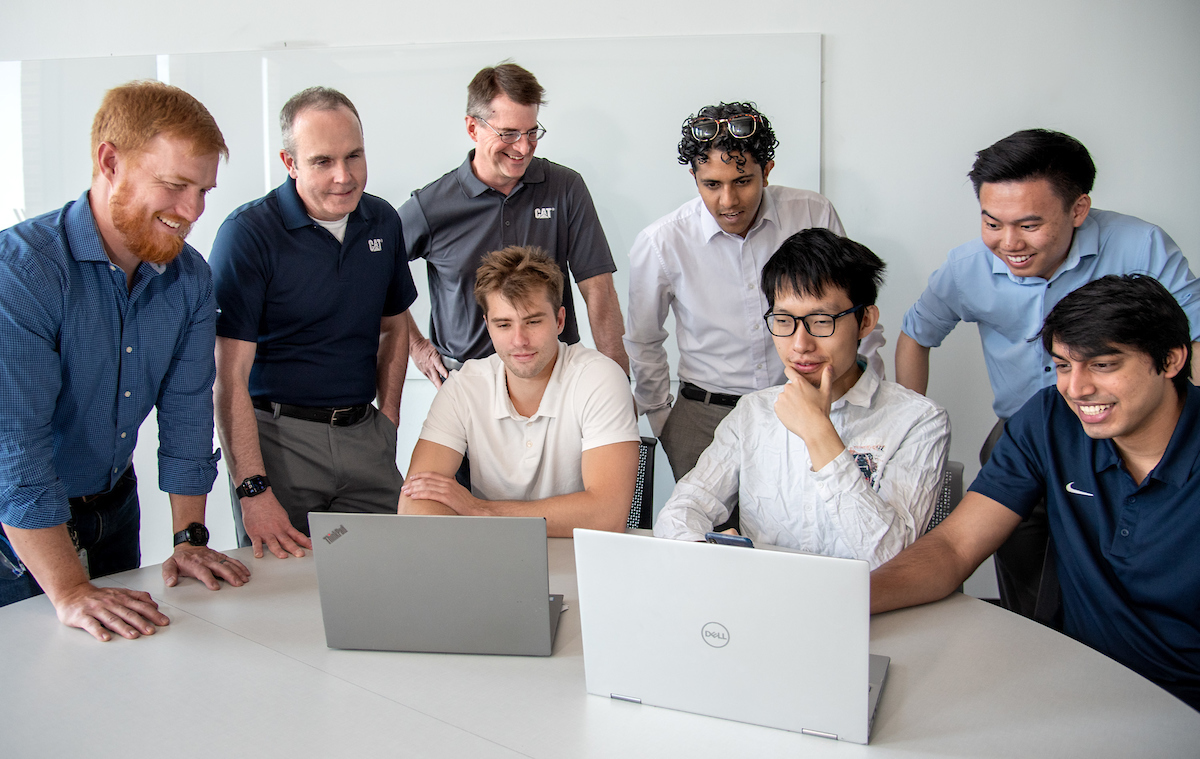 Our undergraduates are driven to discover. MatSE seniors work all semester long on their Senior Design project. At the end of the semester, students display their findings during the annual presentation day. Explore the spring 2023 semester's sponsored and student-led projects below.
Explore Sponsored Projects Discover Student-led Projects
Sample Projects
If you would like to propose a project or have any questions, please contact:
Matthew Goodman
Lecturer, Department of Materials Science & Engineering
University of Illinois
1304 W. Green Street Urbana, IL 61801
Ph: 217-244-9253
mgoodman@illinois.edu