ASM Materials for Teachers Camp
Calling all teachers! Up your STEM knowledge and make those math and core science principles more exciting and relevant to your middle and high school students. Register for the ASM Materials Education Foundation's Materials Camp for Teachers held at the University of Illinois Urbana-Champaign each summer. You'll stay at the U of I for free and all meals will be provided.
ASM Materials Camp for Teachers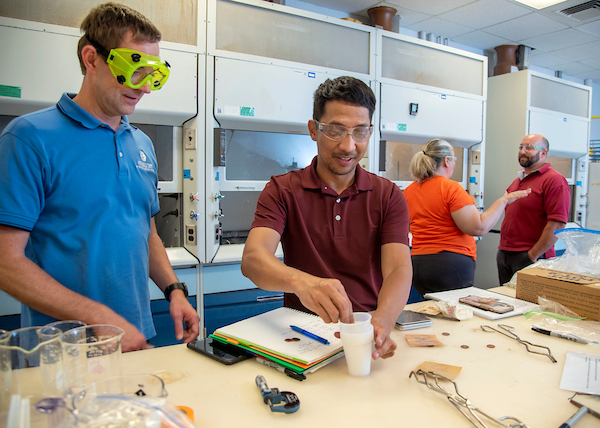 For middle and high school teachers
2023 camp schedule and application deadline TBD.
Engage the next generation by preparing to make important instructional changes that actively engage the next engineers and scientists that are sure to hail from your classrooms.
At camp, you will discover:


Work hands-on with ceramics, composites, metals and polymers
Develop a greater appreciation for the importance of materials we use in our everyday lives
Strengthen your STEM curriculum by walking away with fresh ideas and engaging activities to bring back to your students