ASM Materials for Teachers Camp
Calling all teachers! Up your STEM knowledge and make those math and core science principles more exciting and relevant to your middle and high school students. Register for the ASM Materials Education Foundation's Materials Camp for Teachers held at the University of Illinois Urbana-Champaign each summer. You'll stay at the U of I for free and all meals will be provided. Additionally, you'll be eligible to receive four Continuing Education Units and can opt for two graduate level credits.
ASM Materials Camp for Teachers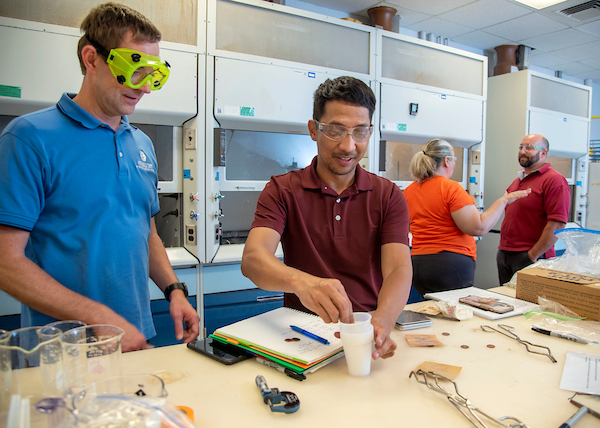 For middle and high school teachers
Join us June 26-30.
Engage the next generation by preparing to make important instructional changes that actively engage the next engineers and scientists that are sure to hail from your classrooms.
At camp, you will discover:


Work hands-on with ceramics, composites, metals and polymers
Develop a greater appreciation for the importance of materials we use in our everyday lives
Strengthen your STEM curriculum by walking away with fresh ideas and engaging activities to bring back to your students
Calling All Teachers!
ASM Materials for Teachers Camp's week-long program brings together middle and high school teachers looking to reinvigorate their science and math curriculum. Explore what last year's teachers learned.
Good lessons involve real-life connections. (It's great to see how simple experiments) could be connected to real-life problems in order to get kids excited and engaged in understanding these concepts. My biggest takeaway is being excited about making my lessons better, instead of just going through the motions.
Amy Truemper, middle school teacher from Aurora, Ill.