Change our world with an advanced degree in Materials Science and Engineering
Be a part of the materials legacy at Grainger Engineering in our nationally top-ranked program. With a focus on diverse perspectives converging to solve the world's most complex problems, you will experience unmatched research facilities, world class faculty, and interdisciplinary collaboration that is uniquely Illinois on cutting-edge research areas.
Study and conduct research with top materials scientists and earn your degree from one of the most prestigious programs in the country.
Degree Programs
Admission to graduate study in the Department of Materials Science and Engineering is highly competitive and based on academic and research achievements and overall potential to succeed in our graduate degree program. We welcome applications from outstanding students interested in materials science with undergraduate degrees in a broad range of scientific and engineering disciplines, e.g., Materials Science, Chemistry, Chemical Engineering, Physics or Mechanical Engineering.
Ph.D. in MatSE
Students pursuing a research career in academics, industry or national labs, should consider the Ph.D. program. You will benefit from a doctoral curriculum that's flexible and easily tailored to support research in all areas of materials research and your specific interests.
M.S. in MatSE
The Master's of Science degree program is designed for a broad range of students and professionals seeking to expand on their undergraduate training, enhance professional skills, and gain the experience necessary to become a professional scientist/engineer.
#2
ranked graduate program
(2023 U.S. News
& World Report )
25
Faculty members
98%
of students earning a Ph.D. secure employment or additional education
95%
of students earning a master's degree secure employment or additional education
2+
job offers on average per student
$230M
annual college research expenditures
Between MRL, MNTL, and the Beckman Institute, Illinois provides just about anything anyone could possibly imagine needing to perform their research. The shared facilities also provide a nice platform for interaction between users from many groups working in many areas of research."
– Eric Epstein, MatSE Graduate Student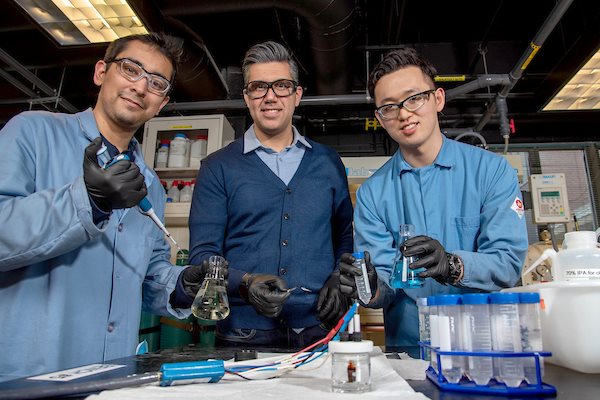 Comprehensive Career Preparation
The Grainger College of Engineering offers a top-ranked academic experience that provides extensive preparation for you to achieve your professional goals. Our tight-knit, innovative community is invested in your success while you are a student and when you graduate from the University of Illinois Urbana-Champaign.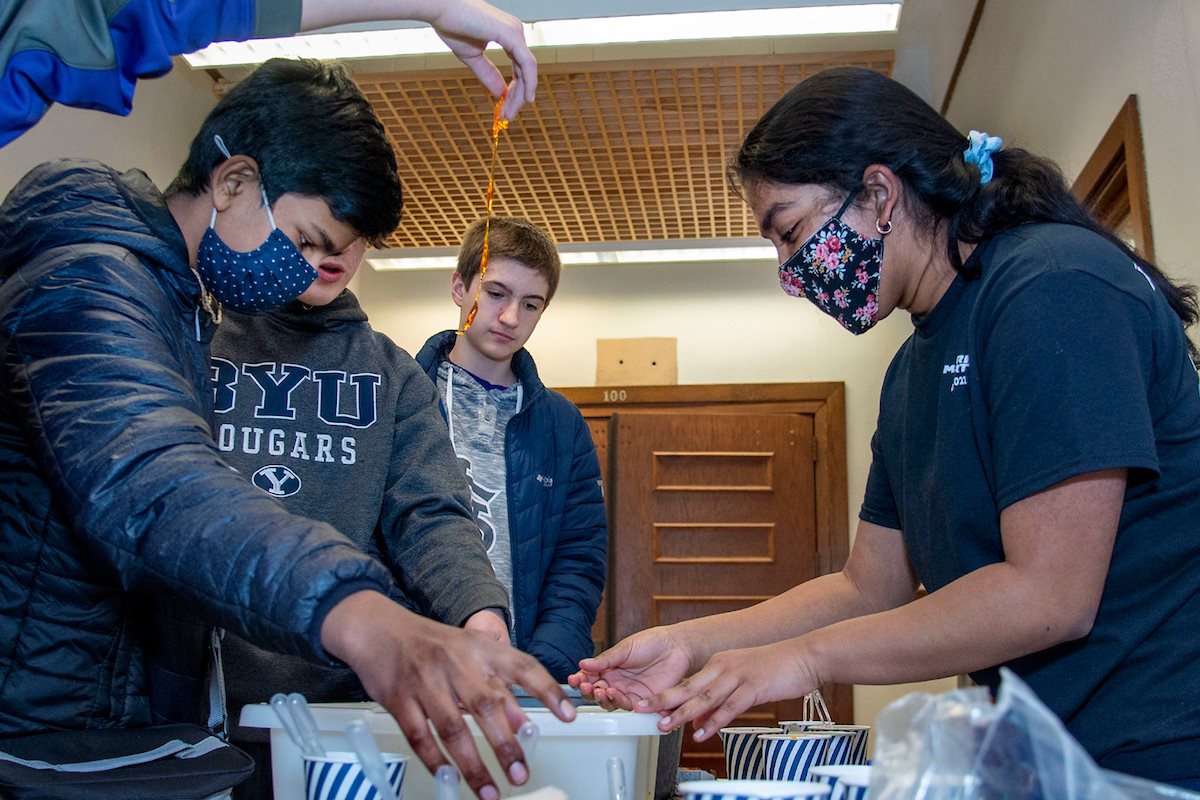 Materials Research Society
Join the
Materials Research Student Society, affiliated with MRS, the premier graduate student organization for the department of Materials Science and Engineering. Our core value is that success comes from a collaborative and supportive network.
Where do Ph.D. students go after graduation?
3M
Intel
Lam Research Corporation
Apple
Applied Materials
Dow Chemical Company
Genentech
Honeywell Aerospace
PPG Industries
S&C Electric Company
Solvay
Spirit AeroSystems
Thermo Fisher Scientific
Sample national lab/academic destinations:
National Labs
Argonne National Laboratory
Lawrence Berkeley Natioanl Laboratory
Los Alamos National Laboratory
National Institute of Standards and Technology (NIST)
Oak Ridge National Laboratory
Pacific Northwest National Laboratory
Fritz Haber Institute of the Max Planck Society
International Institute for Carbon Neutral Energy Research
Korea Institute of Science and Technology
Stanford Synchrotron Radiation Lightsource
Academia
Colorado School of Mines
Cornell University
Harvard University
Massachusetts Institute of Technology
Northwestern University
Princeton University
Stanford University
The Ohio State University
University of California
University of Florida
University of Maryland, College Park
University Of Michigan
University of Minnesota-Twin Cities
University of Pittsburgh
University of Wisconsin-Madison
Where do M.S. students go after graduation?
Intel
Alcon
Amazon Web Services
Arcanum Alloys
ASM
BASF Corporation
Bell Textron
Boston Children's Hospital
Brilliant Light Power
Consolidated Precision Products
Corning
Creative Thermal Solutions
CTLGroup
Grand Prairie Independent School District
Hyland Software
IBM
IM Flash Technologies
Johnson Health Tech
KBRwyle
KeaneTech
Kettering University
KLA Corporation
Lockheed Martin
Los Alamos National Laboratory
Micron Japan
Micron Technology
Navistar
Parker Hannifin
Pennsylvania State University
Schneider Electric
TMEIC
WH International Casting
Wilana Chemical
Wolverine Advanced Materials
Xerion
Yahoo
Sample grad school destinations:
Federal Institute for Materials Research and Testing
IMDEA Materials Institute
Johns Hopkins University
Pennsylvania State University
Rice University
University of California
University of Illinois Urbana-Champaign
University of Maryland, College Park
University of Michigan
University of Pennsylvania
University of Wisconsin-Madison
Schedule a department visit, or get in touch. Contact Us
*Spring Prospective Student Visits: PhD applicants offered admission for Fall 2023 will be invited to visit our department this Spring (Feb 24 and March 24). Registration information will be provided via email.