Blog
Make friends and memories that will
'last a lifetime'
MatSE's Bailey Wooldridge is president of MatSE's honor student organization Keramos. Read the senior's story to see what she's been able to achieve since joining the tight-knit community. Explore what's waiting for you when you join Keramos.
Written by Bailey Wooldridge
Hi! My name is Bailey Wooldridge, and I am an incoming senior at the University of Illinois Urbana-Champaign's Department of Materials Science and Engineering.
Looking back at my freshman self, I vividly remember not really knowing what MatSE was — and definitely not knowing how it was going to impact all aspects of my college career. I was both nervous and excited to see what this engineering program would be like.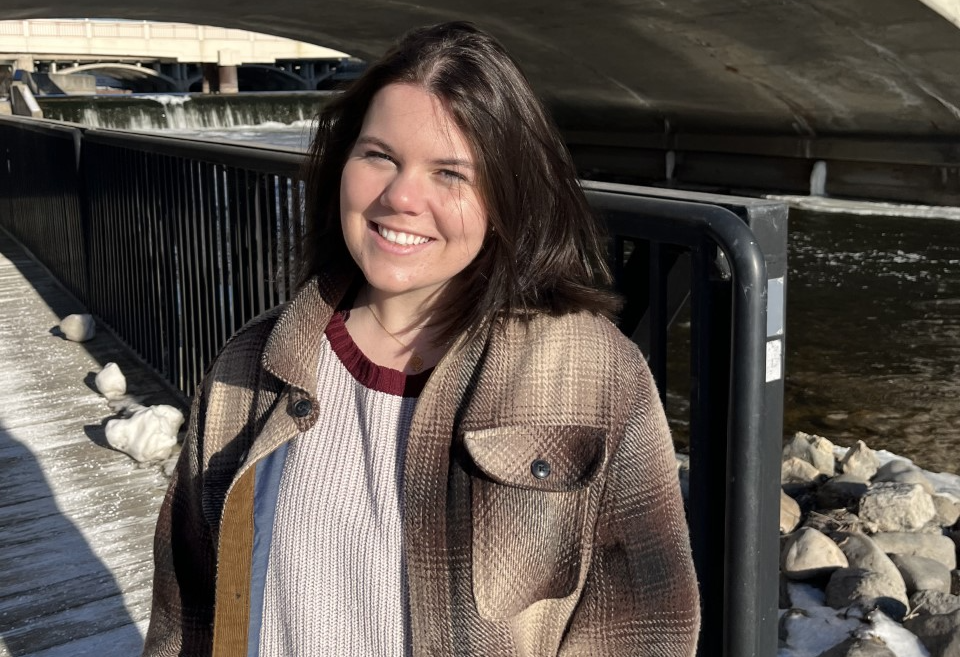 My nerves, though, were calmed when I attended to my first Engineering 100 class. In this class, which is taught by an upperclassmen Engineering Learning Assistant, I got to know many of my MatSE peers. Even though I was a reserved person, this group of people made me feel like I fit in. Coincidentally, my ELA was the president of Material Advantage, an on-campus student organization for students interested in materials, so, obviously, I joined.
It was in Material Advantage where I was first introduced to Keramos. This sister organization to Material Advantage is an honor society for MatSE students in ceramics, helping us bond and network with our peers and take part in the latest professional aspects of ceramic engineering, technology and science. At these meetings, I met upperclassmen MatSE students who became my mentors for the rest of my college career.
In my second semester of college, I got an email inviting me to join Keramos. I was so excited. In Keramos, I could interact with my peers even more than just in class. But, about two to three weeks after my initiation, COVID hit and campus shut down.
Even though everything shifted to being online, Keramos and Material Advantage continued hosting events. There were online general meetings, game nights, initiations and more.
Knowing they happened so frequently gave me hope that everything would go back to normal eventually. So much hope that at the end of my sophomore year, I ran for treasurer of Keramos.
During my time as treasurer, events shifted back to in-person, and I was able to finally meet the new MatSE students face-to-face. Returning to normalcy took a lot of work, but it was definitely worth it to be able to have in-person connections again.
As treasurer, I finally started to open up. I was still reserved but being on the executive board gave me the opportunity to step out of my comfort zone, and it is definitely one of the best things I have done in college. I made friends, mentors and memories that will last a lifetime by being involved in Keramos.
Now I am the Keramos president for the 2022-23 school year, and I could not be more excited about it! We have already started planning events for the year, and it is shaping up to be a good one.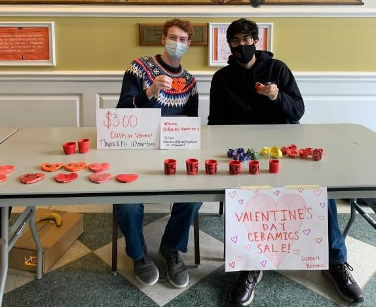 Staple Keramos events to look forward to are the Play with Clay events, where we use the Ceramics Building's basement to slip cast, use the pottery wheel and glaze ceramic pieces. We will also host professional events like resume reviews or panels with different companies hiring MatSE students.
To join Keramos, you must be in sophomore standing and have at least a 3.0 GPA. Those requirements should not stop you from learning about Keramos, though. Each year our first Play with Clay events are open to any student interested so that you can get a grasp at what Keramos is all about.
In addition, any of the executive board members would be more than happy to talk with you about any Keramos or college related questions. In fact, many executive board members are also mentors in Material Advantage's mentorship program, which I would definitely recommend joining.
We love meeting the new students, and we want to help you become as comfortable as possible as you adjust to life at the University of Illinois!
See What Awaits You
Our two student societies, Material Advantage and Keramos, provide MatSE students with excellent ways to connect with their peers, network with professionals on the national and global scales, gain invaluable mentorship opportunities, and create friendships and memories that last a lifetime. Explore all that awaits you in your Illinois journey.