Blog
'Something for everyone'
Kira Martin, a MatSE junior, unpacks her story in MatSE's tight-knit family and shares advice for future students of the major.
Written by Kira Martin
Hi! My name is Kira Martin and I'm a junior studying materials science and engineering.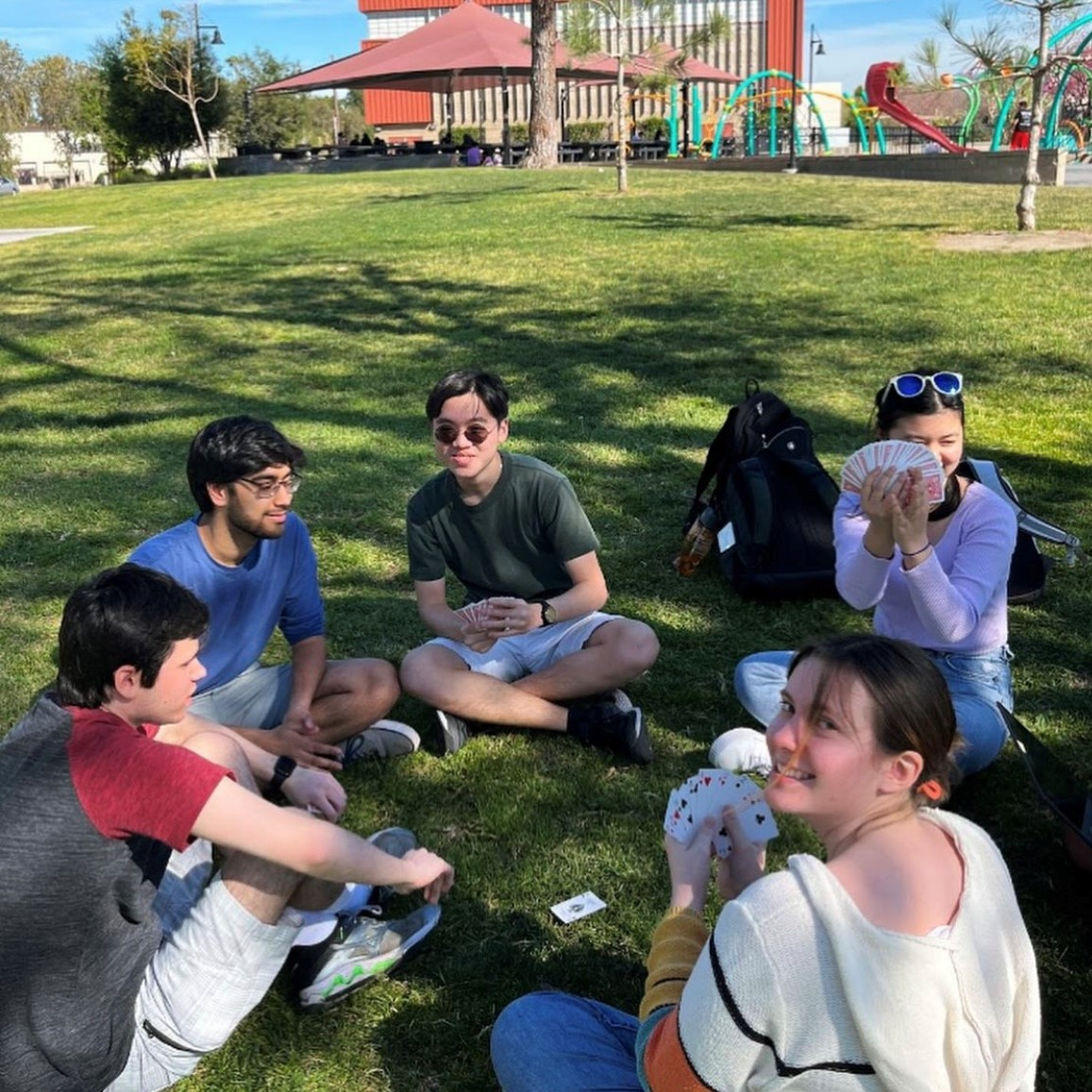 Starting college can be an overwhelming experience between all the new people, a new location, the freshman events or all the organizations on campus. I know I signed up for way too many student organizations at Quad Day my freshman year.
I was overwhelmed trying to keep up with events and meetings, but over time I narrowed down my involvement to organizations I enjoyed and cared about. Being involved on campus has taught me the more you put into the activities you care about, the more you gain.
Let's just say I started college in 2020, so my freshman year was unique. Having most classes on Zoom made it difficult to meet new people. To attempt to become more involved I ran to be a freshman representative for Material Advantage (MA), a MatSE student organization on campus.
Joining the executive board for MA was one of the best decisions I have made in college. The role came with a built-in support system, with people always willing to help me. During my freshman year I was able to interact with my classmates and professors to plan events such as study sessions, capture the flag and a scavenger hunt. Joining MA my freshman year also gave me the connection that helped me find my internship at Chevron as a materials and corrosion engineer this past summer.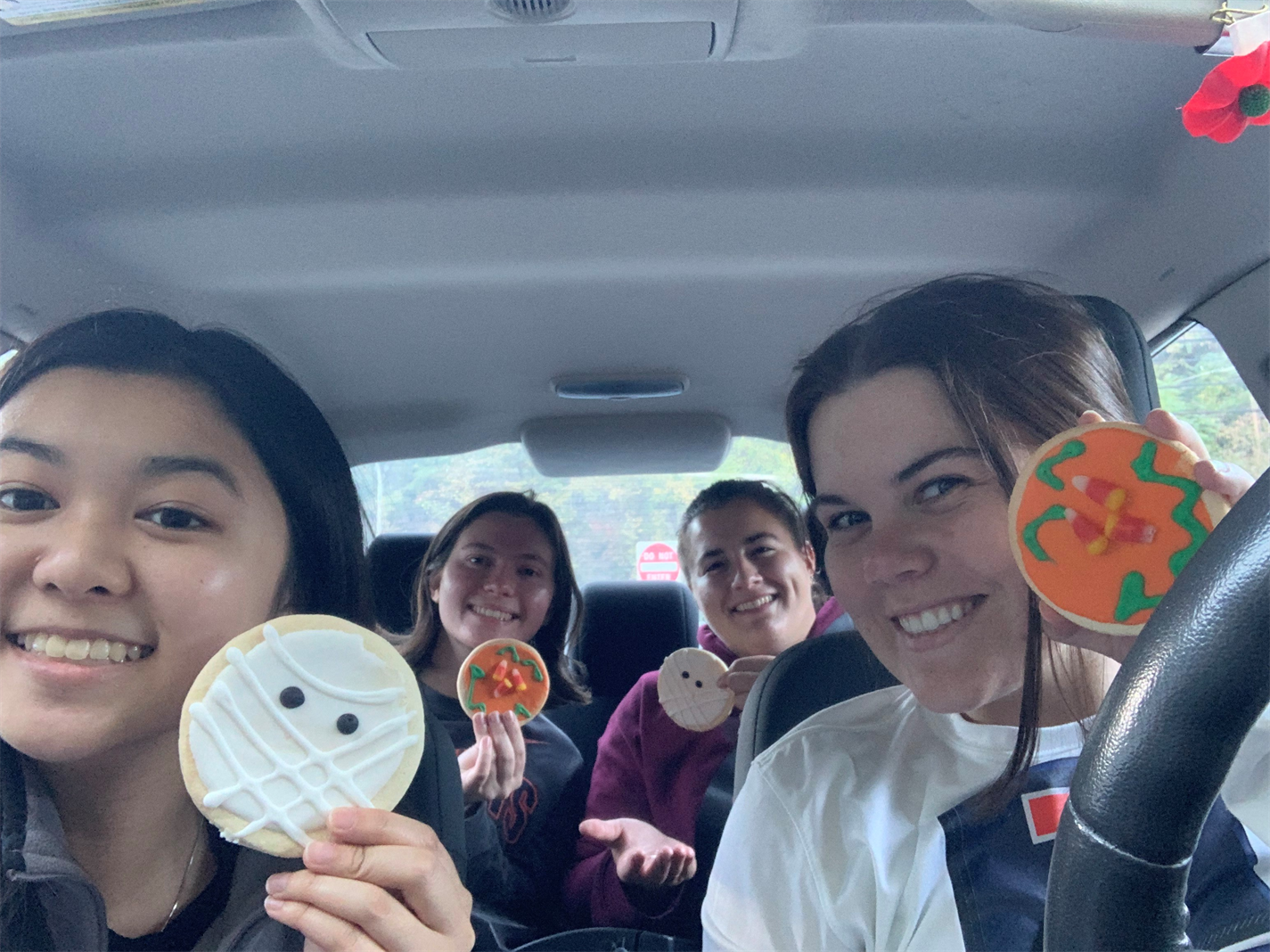 MA is one of two MatSE undergraduate organizations on campus — the other is Keramos. The two groups work together to provide social and professional opportunities for anyone interested in materials science.
Their social events are great opportunities to interact with my fellow MatSE students and friends during weekly happy hours, play with clay and participate in Women in Engineering events. The professional events have helped me prepare for the Engineering Career Fair and make connections with companies.
I started as a freshman representative of MA, then became the professional chair my sophomore year, and I am now the vice president of Keramos. Being on the executive board has helped me become more involved in the organization, coordinate events and develop new opportunities for members.
I started participating in research my freshman year at the Center for Plasma Material Interactions (CPMI). For the past two years, I have worked on characterizing plasma during a high-power impulse magnetron sputtering, or HiPIMS, discharge. I have studied the ion energy distribution using a gridded energy analyzer and a fast camera. This year, I am characterizing the films we deposit using resources at the Materials Research Laboratory on campus.
Research has helped me explore my interests while also developing useful skills such as communication, delivering results and time management. It has been a great way to gain hands-on experience outside of my classes.
Along the way, I have been able to work with many smart and supportive individuals who have enabled experiences I didn't know were available to undergrads. My research journey impacted me so much I became an Illinois Undergraduate Research Ambassador to help connect other students to all the resources and opportunities on campus.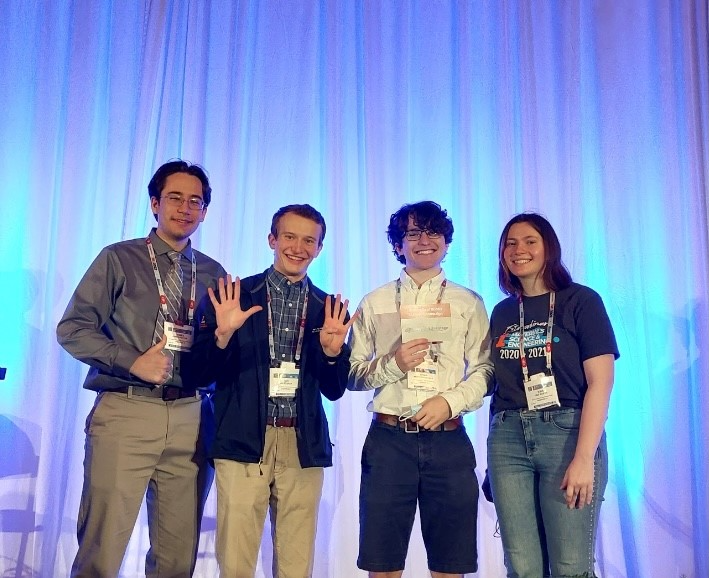 Each semester, a group of MA members attend national material science conferences. Last spring, I attend The Minerals, Metals & Materials Society (TMS) Conference and competed in the material bowl they hold each year.
This fall, I attended the Material Science & Technology Meeting and Exhibition with 13 other executive board members. I cheered on our team during the ceramic mug drop competition, attend networking events and presented my own research at the undergraduate speaking contest.
I might be biased, but I feel lucky to have joined the best major on campus! I have been able to meet amazing people and been given ample opportunities to be involved.
My advice for new students is to explore all campus has to offer and get involved with the activities you're interested in. The University of Illinois has so much to offer — from MA and Keramos, to Illini Solar Car, Outdoor Adventure Club, Illini Badminton Intercollegiate Sports Club and more; there is something for everyone.
Seize Every Opportunity
Our two student societies, Material Advantage and Keramos, provide MatSE students with excellent ways to connect with their peers, network with professionals on the national and global scales, gain invaluable mentorship opportunities, and create friendships and memories that last a lifetime. Explore all that awaits you in your Illinois journey.