Christopher Evans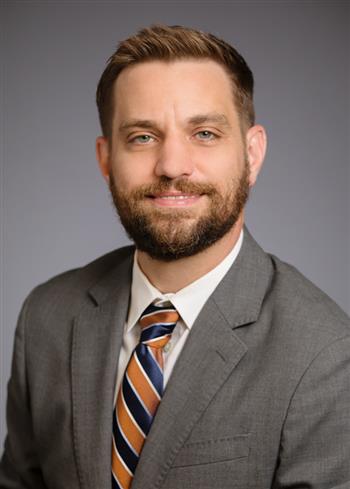 Christopher Evans
Assistant Professor
Materials Science and Engineering
202A Materials Science & Eng Bld
1304 W. Green
Urbana Illinois 61801
(217) 300-9949
polymer physics, polymer synthesis, ionic materials, energy storage, membranes, nanoscale spectroscopy, interfacial and nanoscale dynamics
For more information
Biography
Professor Evans received his bachelors in both Chemical Engineering as well as Chemistry from the University of Minnesota and his PhD in Chemical Engineering from Northwestern University. Following a brief stint at UC Berkeley, he moved to UC Santa Barbara to continue his postdoc. He joined the faculty at UIUC in 2016. His professional awards include the Ryan Fellowship, 3M Fellowship, and the AkzoNobel award.
Academic and Scientific Experience
Education
2013, PhD, Northwestern University
2008, Bachelor of Chemical Engineering, University of Minnesota
2008, Bachelor of Science in Chemistry, University of Minnesota
Courses Taught
CHEM 480 - Polymer Chemistry
MSE 457 - Polymer Chemistry
MSE 595 - Materials Colloquium
MSE 598 - Transport in Polymers
Research Statement
The Evans group is interested in probing the interfacial physics of charged polymers with nanoscale resolution. Such materials are ubiquitous in energy storage and generation schemes as well as in water purification and coatings. Fundamental properties of charged polymers such as adhesion, wetting, lubrication, and capacitance are frequently dictated by the interaction at a charged interface (electrode). To study the interfacial dynamics and thermodynamics of ionic polymers, we combine materials synthesis with advanced spectroscopic methods to probe physics with nanoscale resolution. We then use this fundamental insight to engineer improved, responsive ionic materials which can be triggered by the application of stimuli such as electric fields.
Research Interests
Polymer Physics, Diffusion, Energy Materials, Nanoscale and Interfacial Physics
Honors
American Chemical Society: Petroleum Research Fund Doctoral New Investigator (2017)
NSF CAREER Award (2017)
AkzoNobel Award Winner (2012)
3M Fellowship (2010)
Ryan Fellowship (2010)
Teaching Honors
Teachers Ranked as Excellent (Fall 2016)