Andre Schleife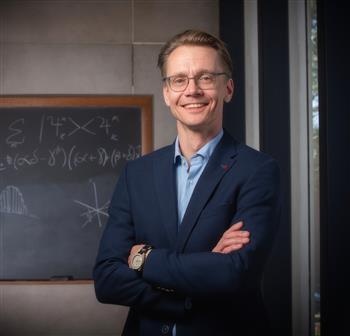 Andre Schleife
Assistant Professor
Materials Science and Engineering
Undergraduate Programs Office
204A Materials Science & Eng Bld
1304 W. Green
Urbana Illinois 61801
(217) 244-0339
theoretical spectroscopy techniques, computational materials science, semiconductor materials, electronic and optical properties, electron dynamics
For more information
Academic and Scientific Experience
Professional Highlights
André Schleife received his Diploma (equivalent to a M.S.) in 2006 and his Ph.D. in physics in 2010 from Friedrich-Schiller-University in Jena, Germany. In his thesis "Exciting Imperfection: Real-structure effects in magnesium-, cadmium-, and zinc-oxide" he used computational many-body techniques to study electronic and optical properties of different oxide semiconductors. In 2011 he started as a Directorate Postdoctoral Researcher in the Condensed Matter and Materials Division at Lawrence Livermore National Laboratory, where he spearheaded several key research projects: Most importantly, he advanced large-scale first-principles approaches for accurately describing excited-state properties and quantum dynamics of electrons in complex materials. Schleife also served as the president of the Lawrence Livermore Postdoc Association and co-organized a symposium for the Materials Research Society in 2012.
Courses Taught
CSE 485 - Atomic Scale Simulations
MSE 304 - Electronic Properties of Matls
MSE 485 - Atomic Scale Simulations
MSE 595 - Materials Colloquium
PHYS 466 - Atomic Scale Simulations
Research Statement
In my group we study excited electronic states and their dynamics in various materials using accurate computational methods. We make use of modern super computers in order to understand, for instance, how light is absorbed in photo-voltaic materials. Ultimately, I would like to build the knowledge necessary to design new and better materials for various applications entirely based on simulations. Admittedly, this is still a great challenge that requires experimental and theoretical scientists working hand in hand.
Honors
Physical and Life Sciences Directorate Outstanding Postdoc Award (09/2012)
Heptagon "Sven-Bühling" prize (06/2007)