Four roster changes as MatSE gears up for an unprecedented academic year
At The Grainger College of Engineering, we never stop thinking about tomorrow. We're leaning on our proven pioneers to get us there. Four faculty additions in the materials science and engineering department's roster are sure to lead this team to success.
The new lineup this academic year includes Chris Anderson and Yuecheng Peter Zhou joining as assistant professors and Rosa Espinosa Marzal starting a joint department appointment. Nicola Perry has also been recommended for promotion to associate professor.
"The materials science and engineering landscape is evolving rapidly to solve problems in health care, renewable energy, sustainability, computing and communications," said Nancy Sottos, department head and Swanlund Endowed Chair. "These four ambitious scientists will shape future research directions and position the department for high impact in these critical areas."
Chris Anderson
Chris Anderson, a current post-doctoral scholar at Stanford University, will join the ranks as an assistant professor in the spring 2024 semester. Anderson holds a doctorate in physics from the University of Chicago and bachelor's degrees in physics and chemistry from the University of Michigan.
Anderson aims to develop materials to drive us into the next generation of quantum information technologies.
"This is what excites me about Illinois. There's a world-class materials science department, but there's not really a core strength yet in quantum materials science or quantum materials, and that's where I come in," Anderson said. "I'm looking forward to growing that area in the department, while also connecting strongly to the existing quantum strength in the physics and electrical engineering departments."
Quantum is a huge societal and scientific buzzword right now as it will unlock applications in discovering new drugs and materials, create unhackable ways of communicating, make new paradigms in computing and provide the most precise sensors of nature.
"All of these applications are really promising and they're emerging, but we haven't made them work great yet," Anderson said. "I'm excited to focus and think about how engineering and understanding materials can enable these revolutionary technologies."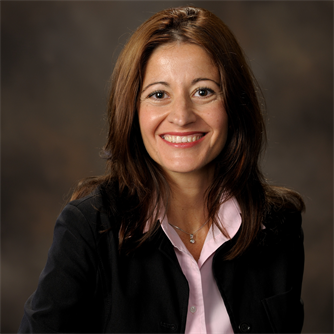 Rosa Espinosa Marzal
Rosa Espinosa Marzal, who is a professor and Willett Faculty Scholar in Grainger Engineering's Department of Civil and Environmental Engineering, begins a joint appointment to MatSE to research three main areas of soft matter and functional interfaces.
One of her biggest research efforts is the design of novel electrolytes and electrochemical interfaces for renewable energy storage.
"(That's where) I bring this motivation," Espinosa Marzal said. "And the students are really excited about the possibility of doing research in materials science and at the same time having an impact on the environment."
She'll also research hydrogels and biomineralization to develop materials for tissue engineering.
Her latest effort? Creating substrates for coral growth.
"The corals are dying due to the acidification and increase of temperature in the oceans," Espinosa Marzal said. "We are trying to combat this problem from the materials science perspective by creating substrate surfaces that enhance coral larvae settlement and that deliver compounds that corals love to make them grow faster and stronger in a quite harsh environment."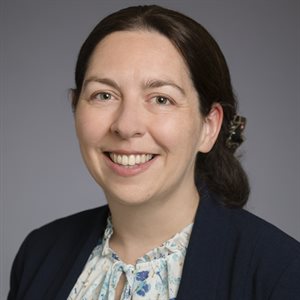 Nicola Perry
Nicola Perry has been recommended for promotion by the provost from assistant professor to associate professor with indefinite tenure, pending the University of Illinois Board of Trustees' approval.
"I'm grateful to have reached this milestone at Illinois with the support of the MatSE department," Perry said. "It's a good chance to pause and reflect in gratitude on the ground covered in this long journey of research, teaching and service with great colleagues and students while considering how best to steward tenure looking ahead."
Perry researches the design of solid-state ionic materials with tailored ion and electron dynamics for efficient and durable electrochemical technologies including batteries, fuel and electrolysis cells, and much more.
Perry's group leverages both ceramic synthesis and non-equilibrium pulsed laser deposition film growth, operando characterization and high-throughput combinational methods to discover the scientific foundation for game-changing materials.
Perry's team is actively engaged in educational service and cross-cultural partnerships including GEMS (Gender Equity in Materials Science) Camp, Franklin STEAM Academy, the JUAMI (Joint Undertaking for an African Materials Institute) program, ARISE (Academic Redshirt in Science and Engineering) program, exchange visits to Japan and more.
Yuecheng Peter Zhou
Yuecheng Peter Zhou ('14 bachelor's, '19 doctorate) is returning to his alma mater joining as an assistant professor beginning in the fall 2024 semester. Zhou is currently a post-doctoral scholar at Stanford University.
Zhou will focus on biomaterials, especially concerning the interface between cells and polymers. He's hoping to get a better sense of biological voltage.
"In our daily life, it's the voltage you generate can be from say an electrical grid, but in biology, it's our brain cells, our heart cells generating electrical signals, and these bioelectrical signals matter for our health," Zhou said.
Zhou aims to study bioelectrical signals in a systematic way by developing materials and optical techniques that measure bioelectrical signals with high sensitivity and precision so that we can better understand the fundamental electrophysiological processes in the human body.
"When we understand the electrical signals from the neurons in our brain cells and the muscle cells in our heart, we understand brain and heart functions," Zhou said. "In this way, we can also help physicians to develop clinical techniques to cure brain diseases and screen drugs to cure heart arrhythmias."