Illinois lands finalist spot
Illinois lands finalist spot in U.S. DOE prize
The Grainger College of Engineering and Xerion Battery Corps.' team, SelectPureLi, is a finalist in the U.S. DOE's American-Made Geothermal Lithium Extraction Prize.
Written by Emily Jankauski
URBANA, Ill. — At Illinois, we rise to the occasion to do the impossible. Look no further than The Grainger College of Engineering and Xerion Advanced Battery Corp.'s collaborative SelectPureLi team for proof. The crew has been selected as one of five finalists in the U.S. Department of Energy's American-Made Geothermal Lithium Extraction Prize, a $4 million competition that aims to find a cost-efficient and environmentally friendly way to extract lithium from geothermal brines, which are a salty water byproduct of geothermal energy production.
Lithium is in great demand as it powers lithium-ion batteries, which have become an integral part of everyday life — from powering computers, vehicles and so much more. Unfortunately, lithium has limited availability, as it's primarily commercially produced in few countries like Australia or Bolivia.
The U.S. DOE is charging the nation's brightest to find ways to mine lithium domestically to position the country for self-sufficiency in using lithium as an energy storage material.
"We look forward to these teams developing innovative solutions that can make the United States self-reliant on a critical mineral that powers many aspects of our daily lives, now and in the future," said Kelly Speakes-Backman, principal deputy assistant secretary for the U.S. DOE's Office of Energy Efficiency and Renewable Energy.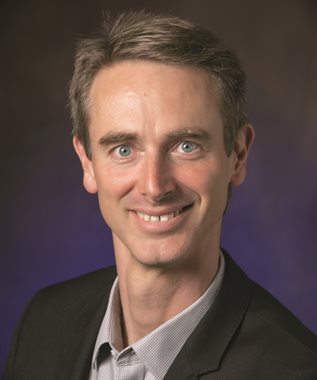 At the helm of the Illinois' finalist team is Paul Braun and Beniamin Zahiri who joined forces with Xerion Advanced Battery Corp., a lithium-ion battery company in Dayton, Ohio, which Braun helped co-found.
"The exciting part is that now we get to do the real work," Zahiri said. "So far we've been doing most of the demo and design, but for the next year we'll have the time to actually implement the technology to a reasonable scale."
The two believe their team's design and concept, using dense cathodes as the material that will selectively extract and release the lithium, is ultimately what propelled them to the final phase of the U.S. DOE's contest.
"It's a really hard problem (to solve)," Braun said. "This is not a high value pharmaceutical product where you're producing grams per day (of material). You're talking tons of materials per day."
"A lot of ideas that would work for a very high value-added chemical product just don't apply when you're talking about mineral extraction, which is really what we're talking about here," Braun added. "We're mining a liquid instead of mining a solid. We're not synthesizing a relatively pure product in the lab and then ultra-purifying it."
And no doubt about it, Xerion Advanced Battery Corps.' hand in the competition is critical, as it's fabricating the core of the SelectPureLi technology, the redox membrane materials used to selectively move lithium ions from the brine into the final product stream.
"(We need) to make sure it's (redox membrane material) permeable to lithium and not to the liquid phase," said Heng Yang, Xerion's director of research and development. "Then we'll work together with UIUC and they will take the material, evaluate the chemistry and see if the chemistry is compatible with the geothermal brine and if there are modifications we need to do in terms of how we make the materials."
Xerion's invested in the competition, hoping its collaborative effort with Illinois' team puts North America on the map for lithium extraction from geothermal brines.
"It really makes a lot of sense for us," said John Cook, Xerion's vice president of technology. "As a company, we want to be a domestic manufacturer of batteries. Many of the source materials (for batteries) come from overseas, get processed overseas and get purified overseas. We really want to bring that back to North America, and this is one of the ways to get there."
That's exactly what the SelectPureLi team intends to do in the final phase of the competition, transforming its concept into reality and demonstrating its reliability and reproducibility.
"There's going to be a lot of sweat and hard work for the next phase," Braun said. "It's not preliminary data; it's data that shows the world that you have a fully operating, viable, realistic approach."
At every stage in the competition, Braun and Zahiri have involved graduate students and in the final phase they're excited to bring in undergraduate students, who will largely help with data collection.
This unmatched, real-world experience will be a first for Illinois undergraduate students, who can anticipate being fully immersed in the fundamentals of materials science throughout the competition.
"All the key things we talk about in materials science — like grain boundaries and point defects and surface chemistry and band gabs and stability — that's central to this. But it also takes it in a direction where I think they can see the key application and drivers," Braun said. "A lot of times that isn't the case. This is rare. It's not often you hear of a project you would use the words high technology and mining in the same sentence."
Zahiri believes that the sheer experience of the competition alone will give Illinois students a more competitive edge in the future job market.
Winners for the U.S. DOE competition will be announced in the fall of 2023. Regardless of what happens, whether SelectPureLi is in the winner's circle or not, the team is committed to pursuing this technology.
"We believe, scientifically, there are opportunities here," Zahiri said. "Our technology was among the ones supported by the subject matter experts. Now that we have a promising technology for the small bench-top scale, we can actually expand it and scale it up."