Wang joins roundtable discussion as a 2023 Microbiome, Neurobiology and Disease Scialog Fellow
URBANA, Ill. — We're leaders in biomaterials. Hua Wang being named a 2023 Microbiome, Neurobiology and Disease Scialog Fellow is all the evidence necessary.
The materials science and engineering assistant professor has been selected as one of approximately 50 early career faculty from the U.S. and Canada joining the roundtable discussion on how gut microbiome, or its genetic material, affects the brain.
"In our body, especially in the intestine, we have bacteria that are essential and critical for human health," Wang said.
Researchers have a long history of studying those bacteria, according to Wang, but typically the focus has been on the physiology. In the past two decades or so, people have started looking at the impact the bacteria in the gut has on immunotherapy and on other tissues, especially the brain.
"So we're starting to ask what's the relationship between the gut bacteria and the brain, and how does it impact many diseases found in the brain, like Alzheimer's disease, dementia, Parkinson's diseases," Wang said. "What could be the relationship, and how can we better understand that? This could potentially lead to developing methods for a new therapy for those brain diseases."
In addition to the gut-brain axis, data suggest this gut bacteria are also related to cancer and the efficacy of cancer immunotherapy. This is of particular interest to Wang who specializes in immunotherapy research.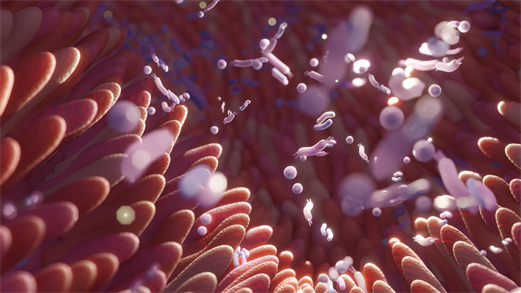 "I will try to see how and why the immunotherapy and immunoengineering, or even material approach, could play a role in the recipe and that's what I want to learn from the conversation," he said.
More than anything, Wang's thrilled to have an opportunity to get to know researchers from various fields all working on the same topic.
"I'm definitely excited," Wang said. "It will be a great opportunity. I'm interested in what type of conversation we will have from the perspective of different backgrounds, different expertise and come together for this topic."
"Myself, I am curious how a physicist or computational biologist would approach this topic," he added. "We may have common interests that would allow us to potentially pursue interdisciplinary collaboration in the future.