MatSE's Statt, Wang making a community impact with CAREER awards
URBANA — Antonia Statt and Hua Wang are recipients of the National Science Foundation's CAREER Award.
Funded by the Faculty Early Career Development Program, the two University of Illinois Urbana-Champaign Department of Materials Science and Engineering assistant professors are being recognized as promising academics. Each will receive a five-year award allowing them to explore their materials research interests.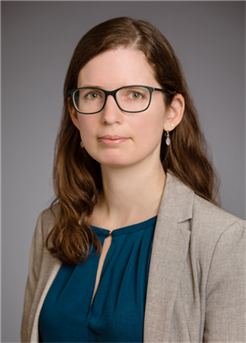 Antonia Statt
Statt's approximate $550,000 award, entitled "Simulations to Inform the Design of Force Responsive Copolymer Materials," pushes polymers, the material plastic is made from, to new limits.
"I'm interested in looking at force-responsive materials," Statt said, "so something that will change its properties when you apply some external force to it. That could be deformation, impact, stretching or any mechanical deformation on a large scale."
Her work gets a bit tricky, though, because polymers are "very messy," Statt said.
"You can imagine them as a bunch of cooked spaghetti, all intertwined, all entangled, creating this material with unique properties," she said.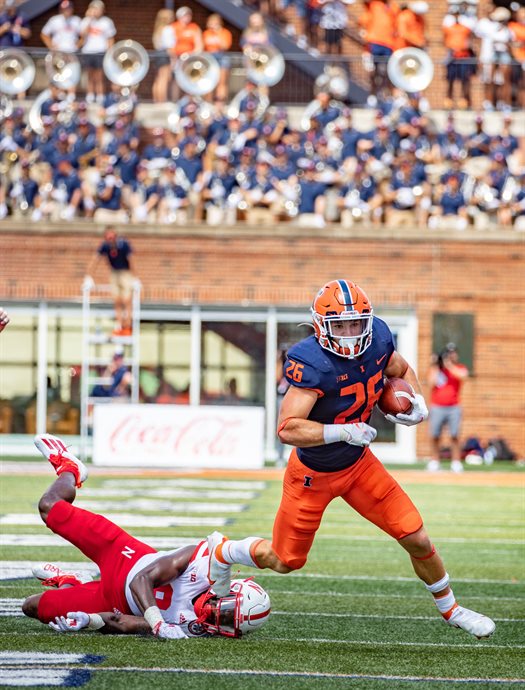 But Statt's up for the challenge, and she hopes that insights gained in her research will improve polymers, which play a large role in our everyday lives.
"One idea is to use materials like that for football helmets to absorb impact energy, where you need to have a resistant material which will protect the brain from large forces," she said. "You can also use it for wearable devices, which will sense or detect strain, for example for medical applications."
Generational inspiration
With her award, Statt intends to launch a STEM-focused after-school program for underrepresented groups. Statt's drawing inspiration from MatSE at Illinois' Mid-GLAM Camp, a week-long engineering camp that aims to get middle school girls excited about STEM.
She hopes to start a pilot program locally recruiting Champaign County students and eventually, Statt hopes to implement the program in the Chicago area. One of her long-term goals is to work towards making the soft matter community welcoming and accessible for everyone.
"If we can just get five more people excited about engineering and materials," Statt said. "Any person we can excite about science and engineering is a win."
Hua Wang
Wang's flipping the script with his approximate $700,000 award, entitled "Rational Design of Immune Cell-homing Biomaterials for Immune Regulation."
When introducing materials to the immune system to fight off cancer or disease, the human body may negatively react or even reject the material. This rejection has been the focal point in so many biomaterial research efforts. Wang, however, believes he can leverage the immune system's response to improve the performance of the implanted materials against diseases.
"My hope is that among those immune responses some of them are beneficial," Wang said. "While the overall immune system may not function properly in (the) face of cancer cells or pathogens, it can be re-trained by immunoengineering strategies in a way to treat the disease better."
If Wang can develop a platform that allows precise control of immune cells and the overall immune responses in the body, then he'll help us be that much closer to discovering new and effective therapies for cancers and other diseases.
Life-changing materials
Wang aims to make a prototype consisting of chemokine-loaded macroporous biomaterials, which can lure in high numbers of desired immune cells from other parts of the body.
"These recruited immune cells can be re-trained in the materials before they migrate back to the body to generate desired immune responses," Wang said.
In his efforts to design materials that can recruit desired immune cells, Wang will study how the chemical and mechanical material properties decide which types of immune cells to lure in from other parts of the body. The biomaterial will be injected under the skin to help modulate the immune cells throughout the entire body.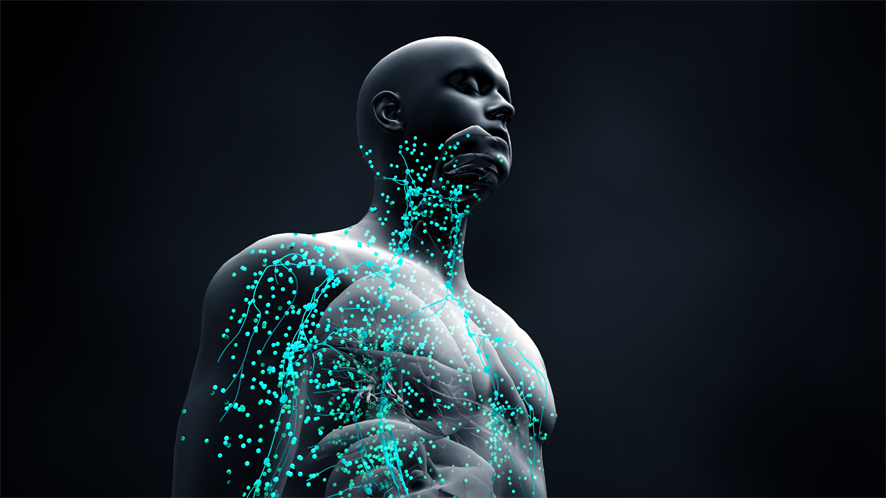 "The immune cells have receptors on the cell membrane that can sense those chemokines released by the biomaterial," Wang said. "Once they get into the material, they will sense the chemical and mechanical environment within the material which in turn affects their survival, proliferation and escape."
"By deciphering the role of material properties on the immune cell recruitment, we can eventually rationally design materials that can lure in the type of immune cells we are particularly interested in," he added.
If Wang can convince the desired types of immune cells to travel, then essentially he can control the function of the immune cells and the overall immune responses in the entire body.
"Those immune responses can be ruminated to treat disease, including cancer," Wang said.
A lasting impact
More than anything, the two researchers are thrilled to be recognized by peers in their field.
"I was really excited," said Wang, a U of I alumnus who joined the MatSE at Illinois faculty in August 2020. "It means a lot to me."
"(The award) makes you feel differently," he added. "(It's like), 'OK. My research idea and my lab and myself have been accepted by those people in this field. That they think I have the potential to have a successful program, and that's something very special to me."
Statt was in disbelief when she discovered she was an award recipient.
"I read the email, and I was like, 'Oh, this must be a mistake, right?'" she said.
After the initial shock, Statt couldn't help but be excited. She is grateful for the recognition from the experts in the field and hopes to one day see herself as one of the go-to researchers at the U of I's long list of excellent polymer scientists.
"I really hope, as a computational scientist, that I can contribute to the fundamental knowledge gain," she said. "Having this really strong community here at U of I, I hope that eventually I'll be an integral part of it, using simulation and theory to drive the entire soft-matter research forward."